Yarrh Wines of Murrumbateman NSW has received recognition for their quality wines achieving medal status for most of their wines, including the Canberra District's premium varieties of Riesling and Shiraz. They produce a range of exceptional cool climates wines including Sauvignon Blanc, Rose, Pinot Noir, Sangiovese, Cabernet Sauvignon and Cabernet Shiraz.
Fiona from Yarrh Wines was kind enough to share the perfect match to the  Yarrh Riesling – Don't believe us, try it for yourself below!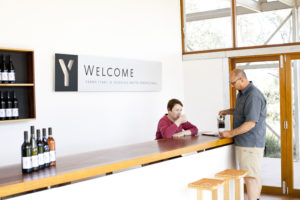 ---
Fiona from Yarrh Wines secret Pan-fried, then Braised in White Wine Beef Dinner
---
What will you need?
INGREDIENTS (serving four adults)
150g prosciutto, thinly sliced
8 veal/beef escalopes 60-70g each
8 fresh sage leaves
toothpicks
Flour for dusting
Salt and freshly ground pepper
1 Tbsp olive oil
50g unsalted butter
100ml Yarrh White Wine (Dry Wine would be Ideal)
*Traditional served flat or rolled, but I like to fold in half.
---
Get cooking!
METHOD
Place a slice of prosciutto and a sage leaf on top of escalopes and fold in half and secure with a toothpick.
Dreg in seasoned flour.
Heat oil and half the butter in a fry pan over medium heat.
Brown on all sides until golden (not pale beige).
Pour wine over saltimbocca, turn up the heat and bubble for a minute or two.
Transfer to a warm serving dish.
Add 2 Tbsp water to pan with remaining butter and stir constantly until sauce thickens slightly.
Pour over meat and serve.
---
Thank you Fiona for sharing this fantastic recipe with us!
You can purchase the Yarrh Riesling from the Yarrh Wines Cellar door, or online.
Enjoyed this recipe? Let us know at tourism@yass.nsw.gov.au