The heritage listed 19th century village of Gundaroo is a unique modern community sensitively blended in with a lovingly preserved past.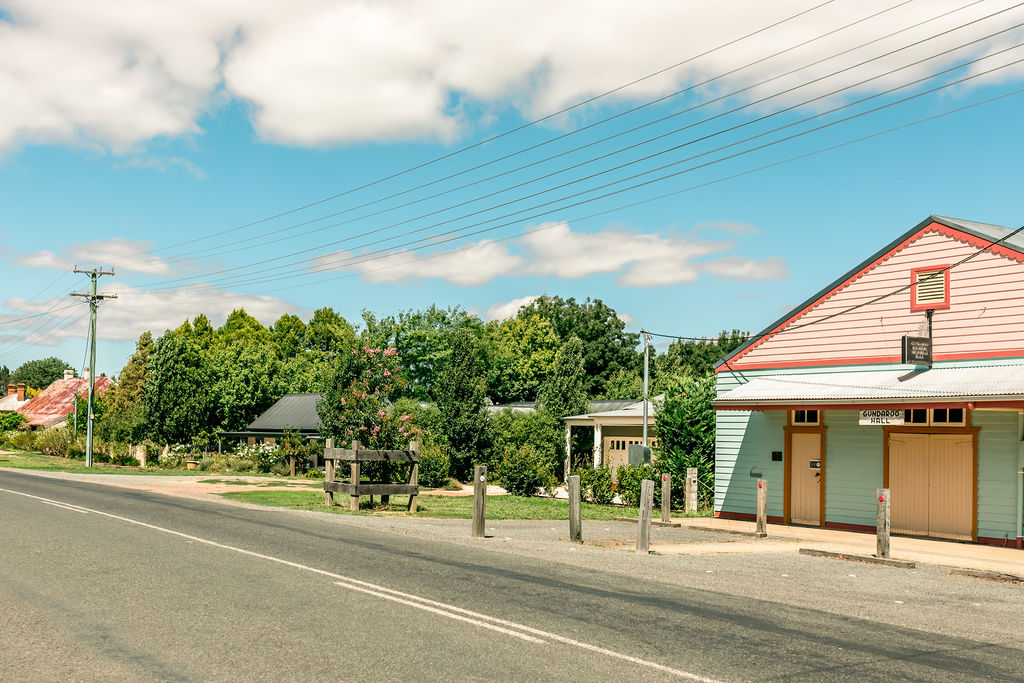 Gundaroo is a place for walking and discovering, where you will find shady verandas on old cottages and the photogenic textures of slab huts, wattle and daub, irregular stone, and locally fired brick.
A community-inspired 'River Walk' offer visitors an opportunity to stroll from the western extremity of Rosamel Street, south to the rear of Gundaroo Park. The park itself is a venue for cricket and soccer and the town's annual music festival.
The past comes alive with many of Gundaroo's historic buildings still in use. The distinctive corner Royal Hotel hosts Grazing at Gundaroo, one of the region's most acclaimed restaurants, with The Nest at Gundaroo's many rooms still featuring the character of 1865. Housing five fireplaces to warm diners and a creative modern stone extension and kitchen garden.
What's In Gundaroo?