Bushranger Johnny Gilbert
1842 – 1865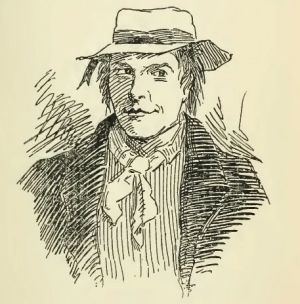 Johnny Gilbert was a member of the Australian Bushranger Gang lead by Ben Hall. Ben Hall's Bushranger Gang was notorious for hold ups and robberies in various regions surrounding NSW. From as far north as Forbes, to down south of Gundagai & Binalong NSW. 
Johnny was born in Hamilton, Ontario, Canada in 1842 with 6 siblings, before travelling with his family to the Victorian Gold Fields in 1852. At the age of 18, Johnny Gilbert fell under the influence of the famous Australian Bushranger, Frank Gardiner.
During his time with Frank's gang, he met Ben Hall and became an accomplice to Ben's doings.  Overtime the years Johnny Gilbert was involved of in over 630 seperate  hold ups in NSW. 
Johnny Gilbert Grave, Binalong NSW
Situated on the outskirts of Binalong in NSW is an historic grave site you can visit, for the notorious bushranger, Johnny Gilbert.
There is an area to stop and park along Burley Griffin Way, at the foot of the hill, from there you are able to walk to view the grave.
As you explore Johnny Gilbert's stomping ground, you might consider whether he was the worst bushranger of all. With 630 armed hold ups he was certainly hard working! On  the 13th May 1865 Gilbert was shot dead in a paddock on the bank of the Balgalal Creek near Binalong, New South Wales. 
At the time of his death at just 23, he was the most infamous criminal in Australia.
#VisitYassValley #BestoftheCBRRegion #CBRTablelands