You may be wondering what bookable experiences you can do with the kids during these school holidays in the Yass Valley. From animal encounters and excursions to excellent museums and galleries, the region is sure to have something for everyone!
We have put together a list of family-friendly activities that you can do across this beautiful region, so why not start planning an easter escape to the Yass Valley Region!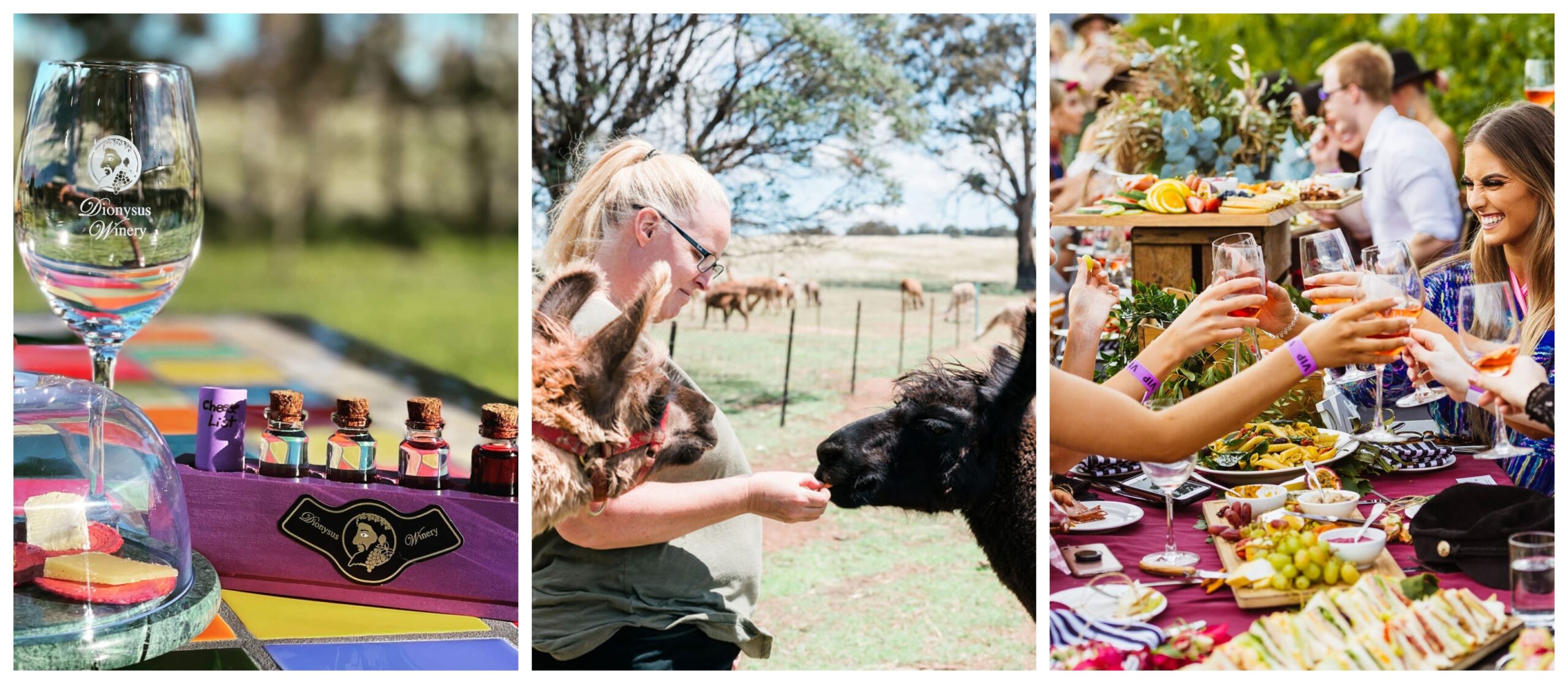 Burnelee Excursions on Horseback
Saddle up for an adventure in the Australian countryside with Burnelee Excursions on Horseback. Just thirty minutes from Canberra between Murrumbateman and Gundaroo. At Burnelee, a fully operational grazing property of 3,500 acres, you can enjoy the thrill of mustering sheep and cattle, or simply spot the native wildlife in the vast areas of natural bushland.
Ph: 02 6227 5850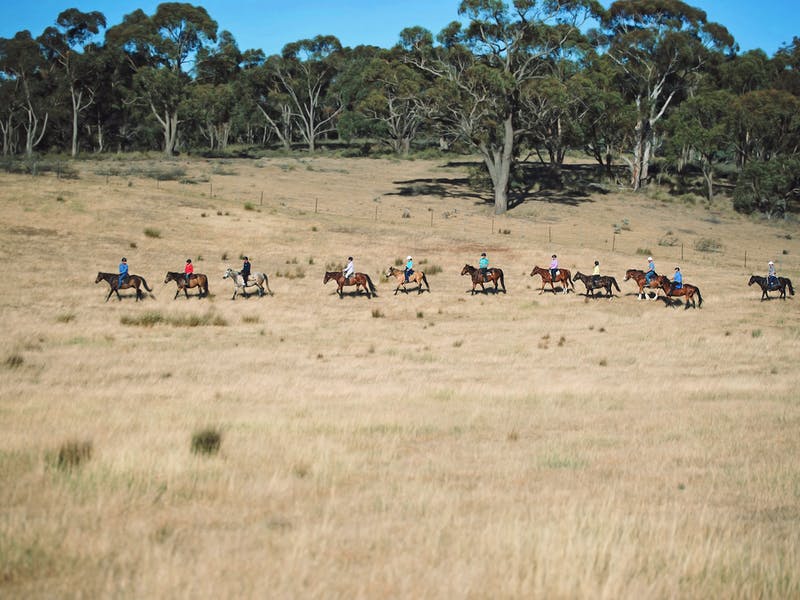 Blackwattle Alpaca Farm
Have you ever wanted to pat or cuddle an alpaca or llama?  Blackwattle Alpaca Farm, is located only 25 minutes from Canberra, making it an ideal location for a day trip with your family. Surrounded by wineries and views of the Brindabella Range, their farm offers picturesque views and is in a unique location to learn about alpacas, their luxury fibre and beautiful products they can produce .Get up close and personal with trained alpacas and llamas for a pat or cuddle before taking some photos with your family. Selfies are encouraged!
Ph: 0403 991 612
Alpaca Magic
Alpaca Magic is conveniently located just a 20-minute drive from Canberra and they offer one-of-a-kind animal encounters. Unlike many other farms, the events take you up close and personal with the animals. Rather than just feeding them over a fence, you'll be right in amongst them – close enough for cuddles and selfies. They were one of the first Llama Studs in NSW, and are now one of the largest Llama breeders in Australia. They have around 200 alpacas and llamas, as well as, miniature galloway cattle and miniature galloway cattle.
Ph: 02 6230 3311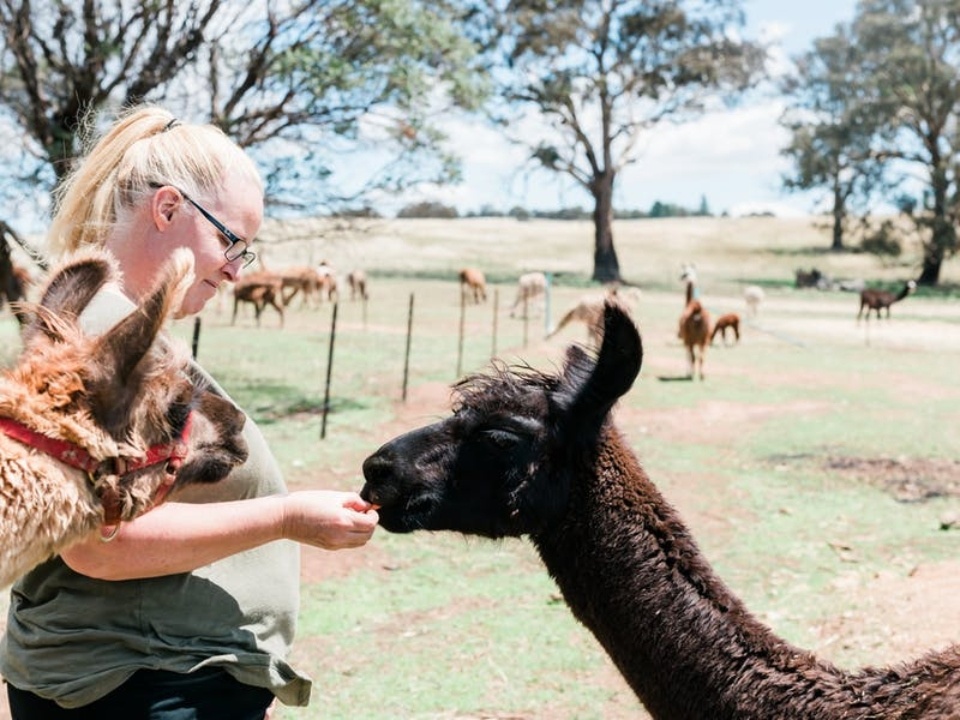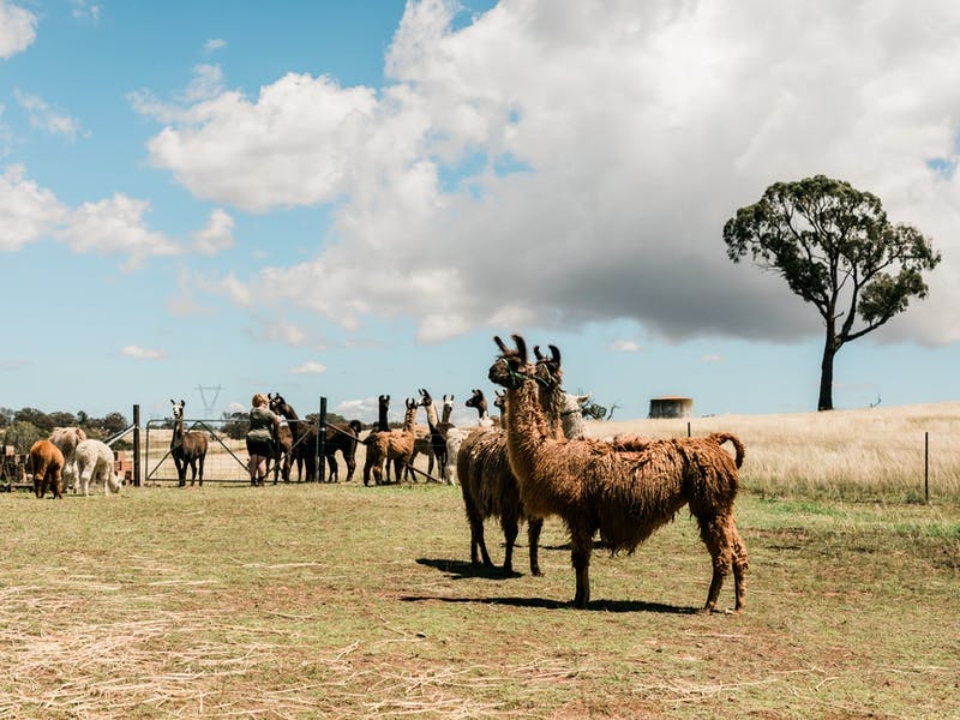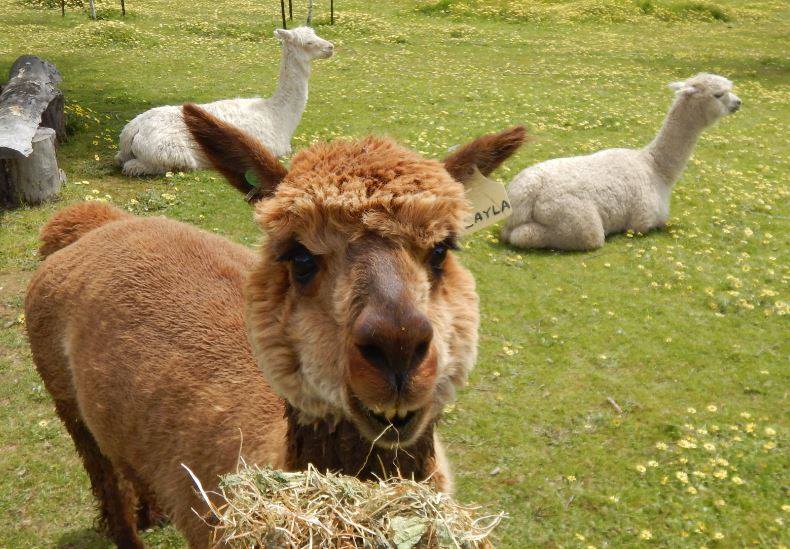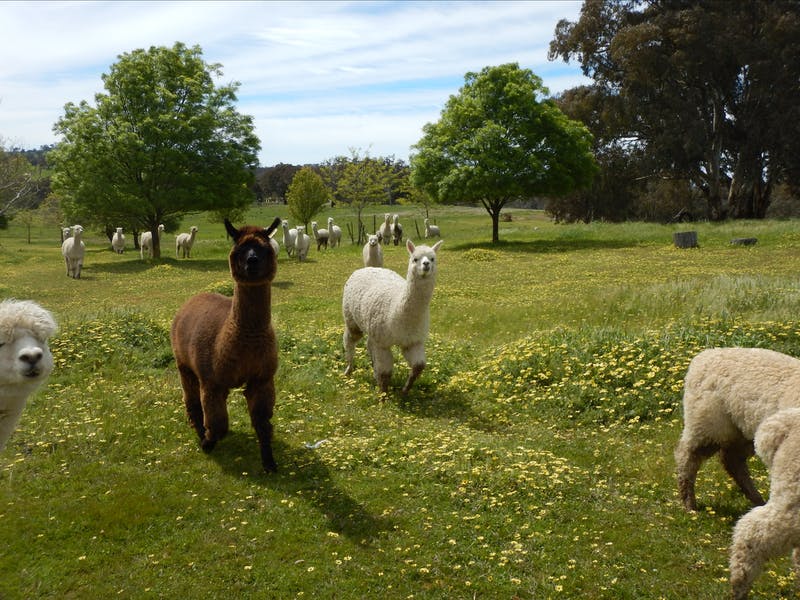 Clearview Alpacas
The Clearview Alpacas Farm at Argyle Park is a showpiece alpaca stud that welcomes visitors for a hands-on alpaca experience. Whether you visit by car or tour bus, you are welcome to see the quiet and gentle alpacas, feel the fleece, and view the many alpaca products always-on display. Take a walk to see some of the many native tree plantings.
See displays of knitting wool, alpaca fleeces, and other alpaca products with a gift shop on site as well. Free tea, coffee, and a biscuit are always available, and simple picnic facilities are provided.
Ph: 02 6227 6147
Shaw Wines
At Shaw Wines, they offer new levels of wine tastings. Enjoy a seated tasting at your own table where you can taste the wines in your own time. Their friendly and knowledgeable staff will guide you through their range using the bracket system, which allows you to taste the wines in pairs making it easier to identify different characters of the wines. All whilst enjoying the beautiful view of the vineyard. 
Click here to browse through the different types of tours to choose from. 
Ph: 02 6227 5827
Lake George Winery
Embark on a wine tasting experience like no other at Lake George Winery. Join owner, Sarah, in a 'Vine to Wine'  experience. Journey through the vineyard, then to the winery to see where it happens. Finnish in the wine cellar with a wine tasting experience. Sarah was crowned Owner of the Year in the recent Australian Women in Wine Awards in New York City. Cost – $50pp, minimum 2 guests. Feel free to bring your gumboots.
Bookings – info@lakegeorgewinery.com.au
Ph: 02 4848 0182
Dionysus Winery
At Dionysus Winery, they are all about bringing you a wine experience that meets your needs with a range of unique curated tasting experiences that go beyond tasting wines. Their cellar door features internal and external seating options as well as a beautiful sculpture garden for enjoying self-paced cheese and wine tasting experiences and picnics.
Select from one of the unique wine experiences by clicking here, suitable for groups of up to nine people as well as two options for groups of ten or more people. For those looking for something unique and extra special, please contact the winery directly so they can help create a personalised experience just for you.
Ph: 0411 730 724
For more information on bookable experiences in the Yass Valley Region, please don't hesitate to contact the Yass Valley Information Centre on (02) 6226 2557.