Mother's Day is a day to celebrate Mums, Sisters, Aunts, Grandmas and, just anyone who fills that special spot. This Mother's Day, the Yass Valley will be full of things for you to do, and we've put together a list to make it that little bit easier!
Bobbara Walk
Bobbara Station are kindly throwing the gates open to the public for one day only – Mother's Day! Walk up Mount Bobbara to get amazing views over the local farming region. It is a great day out for the whole family and a real treat for your Mum this Mother's Day.
There will be limited buggy rides to the top available for AUD20 p/p. The walk can be steep in some places but the views are totally worth it. There will also be a BBQ and refreshments available.
Binalong Community Markets
Spend the morning browsing through the unique and lovely selection of stalls at the Binalong Community Markets. Conveniently located next to the Cafe on Queen, why not grab a hot drink and explore the stalls
Mother's Day High Tea at Rollonin Cafe
This Mother's Day, Rollonin Cafe will be serving a special high tea menu, consisting of sweet and savoury treats accompanied by your choice of tea and coffee. At $50 per person, you will be able to select from a morning or afternoon session that will run for an hour and a half. For kids under 12, they are offering a mini high tea, served with a small milkshake or drink at $25 each.
Please call the cafe on 02 62276507 to make a booking for this lovely day out!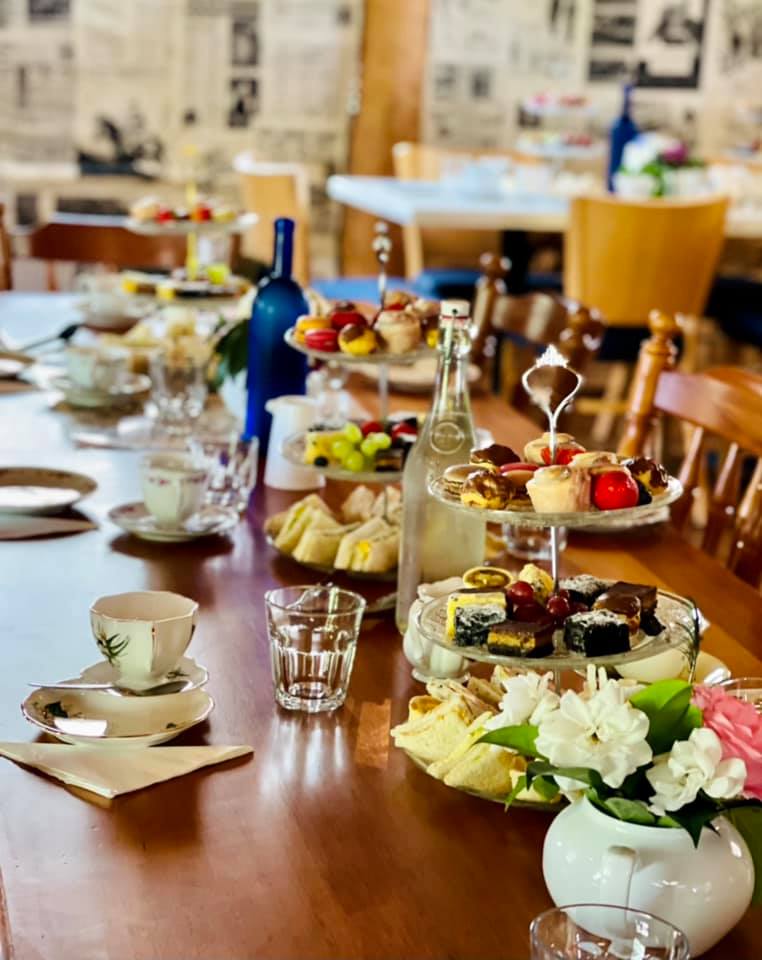 Mother's Day Lunches 
A number of restaurants in the region are putting on special Mother's Day lunches. From three-course meals to buffets, there is sure to be something for everyone! We've put together a list below. 
Olleyville Restaurant – three-course lunch at $80 per person, bookings are essential – (02) 6227 5144
Grazing Restaurant – Mother's Day lunch at $72 per person, bookings are essential – (02) 6236 8777
Gundaroo Inn – Family Feast at $99 including a glass of bubbles on arrival – (02) 6236 8155
Binalong Community Club – two-course buffet at $40 per person, bookings are essential – (02) 6227 4241 
Cooma Cottage 
This year for Mother's Day, Cooma Cottage is inviting you to spend your day with family and friends at the home of Hamilton Hume. On arrival, mums, aunties and grandmas receive a carnation gift and everyone is invited to take a tour of the house and learn about Hume's adventures and exploration. Clydesdale horses will also be front and centre for a meet and greet from 11am – 2pm. Have the camera ready for an opportunity to snap a close up picture with these gentle giants. Cooma Cottage boasts views of the Yass Valley and is the perfect spot for your Mother's Day picnic. 
For any further suggestions on how you can celebrate Mother's Day in the Yass Valley, please do not hesitate to give the Yass Valley Information Centre a call on (02) 6226 2557.