With beautiful heritage streetscapes, museums guided by passionate and knowledgeable people and galleries and studios filled with stunning art, you'll be hard-pressed to fit all of these great experiences in one trip! 
Use this blog as a one-stop guide to help you plan your next escape to the Yass Valley! 
Yass Railway Museum
Experience the Yass Railway Museum in all its historical glory. Take a walk through the yard and view the main station building, the station master's residence, an original loading bank, goods shed and the mighty black 1307 Steam locomotive that was the mainstay of the state railway system, in service for nearly 95 years. The station also boasts the shortest platform in New South Wales!
Cooma Cottage
Cooma Cottage was home to the great Australian Explorer Hamilton Hume. Visit Cooma Cottage and enjoy a personal tour of the home, stables and the unique surroundings of this important heritage property. Please note that Cooma Cottage will be closed from 13th June 2021 until the first weekend in September so make sure you get down and visit before they close!
Yass & District Historical Museum
The Yass and District Museum features a temporary exhibition of A J Shearsby Renaissance Man of Yass. Photographer, geologist, paleontologist, philatelist, artist, astronomer, author, surveyor and community identity. An exhibition celebrating an exceptional Yass citizen, plus Hamilton Hume. There is plenty to see!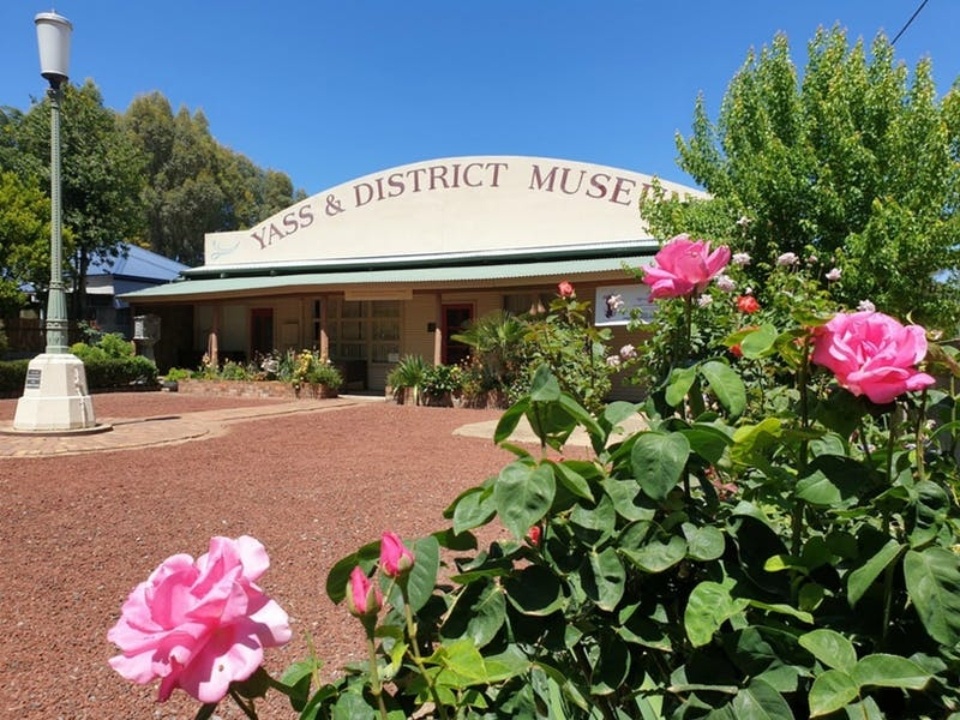 A creative colourful space to visit, enjoy the cafe and 24 flavors of delicious gelato, be inspired by the outdoor mosaic garden, participate in a workshop and learn more about yourself through individual mentoring programs to explore what you create in the world and how to change it.
Peter Minson Art Glass
Peter Minson is a third-generation glass blower. Unique products such as glasses, teapots, flowers, and necklaces can be admired and purchased. Private lessons and workshops can also be arranged.
Located just 20 minutes north of Canberra, with easy access and parking, providing one-of-a-kind animal encounters. Unlike many other farms, the events take you up close and personal with the animals. Rather than just feeding them over a fence, you'll be right in amongst them – close enough for cuddles and selfies.
For a more extensive list of local experiences, please click here. Alternativley, give the friendly staff at the Yass Valley Information Centre a call on (02) 6226 2557, who will be more than happy to assist you. 
#VisitYassValley #BestoftheCBRRegion #CBRTablelands