~ Written by Natasha Maguire
Little did Maryanne Devey know that a beehive given as a Father's Day gift to partner Michael, nearly 20 years ago would eventually change their lives. This humble beehive ignited a passion and was the beginning of a family beekeeping adventure. All of the children got involved, including eldest James, who has been helping to make frames from the age of 10.
The bee-ginning of something special
Beekeeping began as a hobby for Michael, former CSIRO scientist with a PHD in plant genetics. In 2004, they acquired Bindaree Bee Supplies, and relocated the business to their Murrumbateman property. Over the next 14 years they developed two unique businesses, offering a range of bee products and services. For the last several years the couple have sold honey, mead and beeswax candles at the Capital Region Farmers Market in Canberra. They also cater other events, such as the National Folk Festival which is on this Easter. In 2015, Michael and Maryanne moved Bindaree Bee Supplies and sister company Win's Creek Meadery into the
charming old cottage in the heart of the village.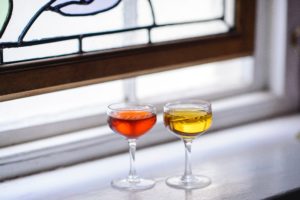 Honey & Mead
The 1879 cottage is an ideal setting for the meadery cellar door. Mead is honey wine, and there are a number of different varieties on offer. They also make handcrafted cider and vintage soft drinks. Adding a café to the mix has enabled Maryanne and Michael to complement their award-winning mead with locally sourced and free-range produce. The cafe provides an opportunity for Maryanne to create delicious new products, such as her tongue in cheek 'Bee Mine' spiced honey cookies.
Beekeeping Products & Workshops
Maryanne, family and staff are kept very busy in the café. Meanwhile, Michael manages Bindaree Bee Supplies, hosts beekeeping workshops, and performs beekeeping activities. In his not-so-spare time, he helps others get started in beekeeping, mostly backyard beekeepers, and a number of commercial beekeepers. The whole family really are busy little bees.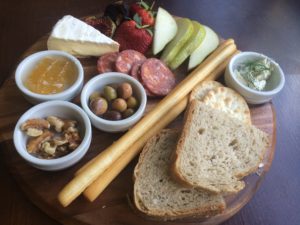 If you are travelling through Murrumbateman do call into Win's Creek Meadery and say hello to the team. Enjoy a coffee and baklava, shop for lovely bee-inspired wares and delicious jams and chutneys on offer. There are beeswax candles and pure raw
honey by the bucket full. Try the Beekeeper's Platter paired with mead or a ginger beer. Whatever you decide, we can guarantee you won't 'bee' disappointed!
Win's Creek Meadery, 18 East Street Barton Highway, Murrumbateman Village
Open Thursday to Sunday 10am to 4pm
Phone 0413 378 315
Email honey@winscreek.com.au
– Written by Natasha Maguire