Christmas is a great time to get together with friends and families. You lock the house and pack the kids (and the dog!) into the car and head off on a road trip that memories are made of. Sounds too good to be true right?
Maybe this year the rellies are coming to visit you for Christmas? Of course they're going to expect that you'll show them around your backyard… Sounds easy enough, doesn't it?
Not only do you have to find room for the extra guests and ensure you've stocked up on food and drinks, you also have to plan where to take them and keep them entertained during their visit.
Never fear, the Yass Valley Information Centre team are here to take care of you and your guests this festive season.  Open every day over the Christmas break (except for Christmas Day), the centre is staffed by locals who are passionate about the region. Staff can provide advice and up to date information on things to see and do around Yass Valley. As well as providing you with a wide range of local wine, produce and gift ideas, perfect for presents that showcase our beautiful region.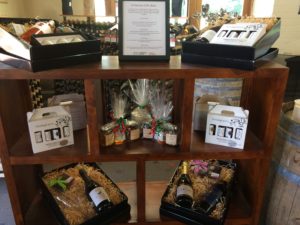 Here are some key tips to ensure you and your family have a very merry Yass Valley Christmas:
From all of us at the Yass Valley Information Centre we wish you a safe and happy Christmas and a very prosperous New Year. We look forward to seeing you in Yass Valley soon!