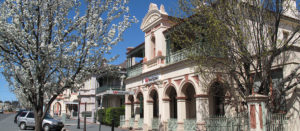 Lovely Old Yass
Yass Valley is an area proud of its heritage connection to early rural Australia. From first sight, Yass' main street is impressive. The beautiful old buildings, pubs and shopfronts, many with wrought iron balconies and veranda posts. It takes you back to times gone by. It's no wonder then that many travellers to the region look to take home a piece of the town's history. After all, old town should mean old treasures, right?
People with a passion for antiques often visit Yass seeking out that special something. An antique or collectable like no other. Preferably something that originated locally, so it's like taking home a little slice of history with a real story behind it.
So where do those with a penchant for collecting head to when they arrive in Yass? There are certainly many old treasures aroun. The trick is just knowing where to look.
In the main street, Comur Street, you really can't miss Ross' Relics. This place is a converted service station with every square inch filled to the brim with amazing second hand wares and antiques. With everything from old books, to china, crockery, furniture, silverware, and many other amazing historic treasures. Ross' Relics is a definite must-stop for anyone who loves a good browse through items from times past.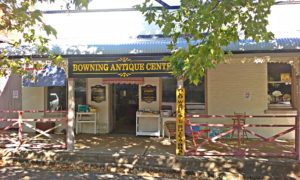 Beautiful Old Bowning
Head out of Yass, to the nearby town of Bowning where you'll find the fabulous Bowning Antique Centre. The owners, Bernie and Yvonne, pride themselves on keeping a veritable Aladdin's Cave of antiques, collectables and treasures. The ever-changing range includes antique furniture, linen, light fittings, crystal and glassware. As well as figurines, china and ceramics, prints, posters and retro jewellery from the 1920s to 1970s. There is also has a large range of collectables including tools, garagenalia, bar and hotel ephemera, books and records.  You really can get completely lost in this place! Imagine the stories these items could tell you if they could talk!
When you get back home with your new found treasured item, think of where it's come from and the stories of old it holds within. And know you'll always have a little treasure to keep from your visit to Yass Valley.