Guest Blogger Megan Sparke
As a foodie, and someone who appreciates good wine, I am so lucky to live on the doorstep of Yass Valley.  It is easy to get a taste of what the region has to offer in as little as a Saturday morning (though you really need longer as there is so much to explore).  When I have a free Saturday morning I love to head out to the Murrumbateman Village Markets which are held on the second and fourth Saturday of the month from 9am – 1pm.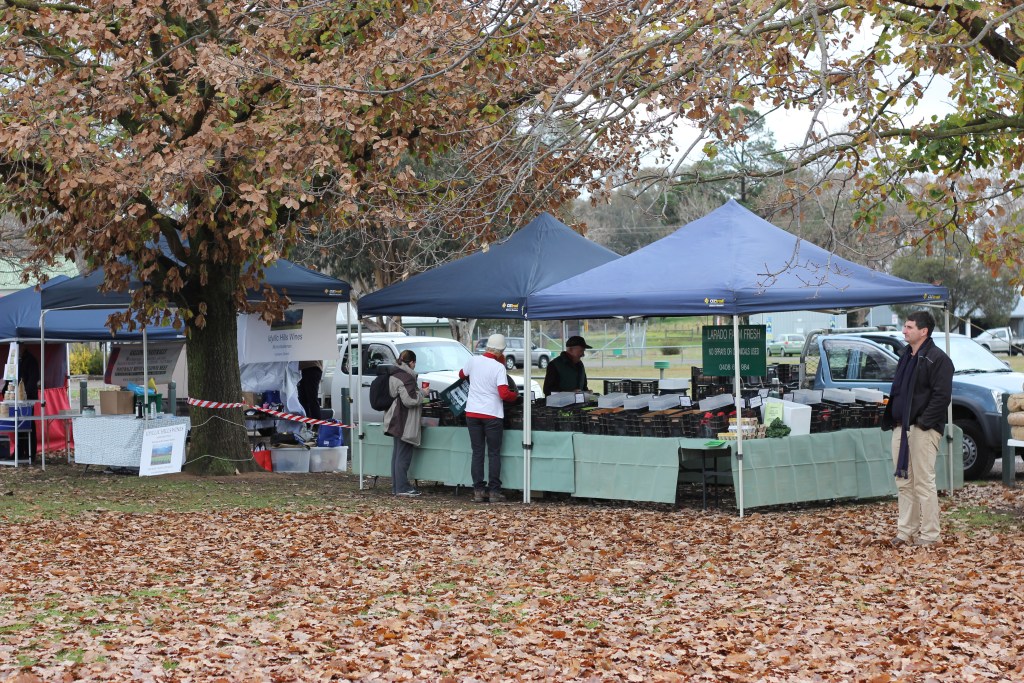 When you arrive at the Murrumbateman showground the smell of fresh coffee and baked goods welcomes you, you are warmly greeted by the stall holders and surrounded by local, fresh produce.  On offer are free range eggs, bread, pastries, wine as well as seasonal fruit and veggies. All the good things you would expect from a well established farmers market.
One of my favourite things about the market is the community stall where people can bring in produce they have grown and swap it for produce that they need. Stalls like this and the welcoming atmosphere drive the feeling of community at the markets as well as the fact that every stallholder is willing to speak so passionately with you about their produce or goods.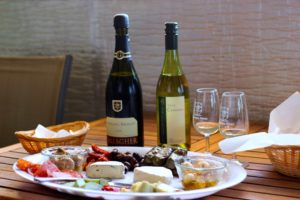 While you are in Murrumbateman, I highly recommend stopping at one of my favourite vineyards, Gallagher Wines. There are number of things that make Gallagher Wines stand out to me and are the reasons why I go back again and again.
Firstly they make you feel like a valued customer. When you arrive at the cellar door you will most likely be greeted by Greg Gallagher who established the winery in 1993 or by his daughter Lauren. Lauren's dry sense of humour and Greg's warm persona never fail to make me feel at home.
Secondly Gallaghers' is the only vineyard in the Canberra region with the facilities to produce sparkling wine. Gallaghers' sparkling wine is light and refreshing and an easy crowd pleaser.
Finally the cheese, oh the cheese. Greg's wife, Libby, is a cheese maker and her labneh is kind of a big deal. The cheese, unlike the wine which is available to purchase online, is exclusive to the cellar door.
To completely indulge,treat yourself to a cheese platter, a bottle of sparkling and enjoy a glorious picnic overlooking the vineyard to end a beautiful morning in Yass Valley.